Our Guides
Jeffrey Allen, M.A.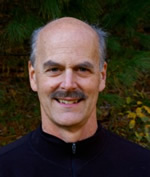 Jeffrey supports people in making deeper connections with soul, spirit, community and purpose. A Vermont psychologist, he has led dream workshops, wilderness-based programs and rites of passage throughout the United States. He is a founding member of the Burlington Taiko Group and is practiced in the art of trance drumming. A co-founder of Men Alive, a Vermont men's community, he has an ongoing commitment to the healthy, embodied masculine. As an Animas guide, he delights in evoking the mystery. He brings a wild, playful spirit and a keen intuition to all programs he guides. He is a devoted father, husband, beekeeper, drummer and tracker of wild things.
Nate Bacon, M.A.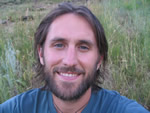 Nate Bacon's passion as a guide is firmly rooted in the fecund soil of our carnal reciprocity with the more-than-human world – and our inherence within that world. His work explores the intertwined and braided rivers of perception, language, and worldview with a commitment to the re-wilding of human culture. He is dedicated not only to undermining the psycho-cultural structures of our modern ways of being in the world, but also to re-membering how to feed and truly be fed by this wild and holy world that we call nature. A wildlife tracker, cultural ecologist, and writer with an M.A. in Philosophy, Cosmology, and Consciousness from the California Institute of Integral Studies, Nate brings fierce compassion and a deep love for the mysterious yearnings of soul to his guiding.
Sheila Belanger, M.A.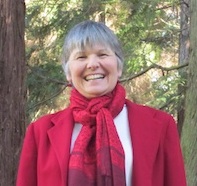 Sheila is an inspiring astrologer, wilderness guide and neo-shamanic practitioner. She is a passionate advocate for our wild nature and our capacity to track and navigate the currents of soul. She has guided vision quests and nature-based soul programs since 1997. From her training in Transpersonal Psychology, Authentic Movement, and Deep Imagery, she is committed to nurturing the personal expression of embodied imagination and relationship to the Sacred. In her private practice, Sheila specializes in the astrology of midlife mischief and its attendant unique opportunities for soul growth. She lives on Whidbey Island, Washington and is an avid backpacker and sea kayak apprentice in the wild lands and waters of the West. Sheila brings her huge open heart, infectious humor and compassionate respect for each person's individual Mystery to all her guiding work.
Lauren Chambliss, M.A.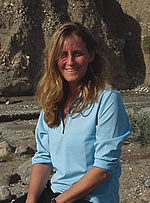 Lauren Chambliss is a vision quest guide, mentor and writer. Her deepest commitment is to help people dive into the wild, mystical undercurrent of soul and spiritual connection, to bring grief back into life, and old ways back to new. She has first-hand experience with the power of dreams to enrich, challenge and inspire a fully-lived life. Her early experiences in Africa and Northern Europe birthed a lifelong interest in other cultures' unity with the natural and spiritual worlds. She is the mother of three vibrant children and steward of 200 acres of verdant land at Rune Hill Retreat Center, in Spencer, NY.
Gene Dilworth, M.A.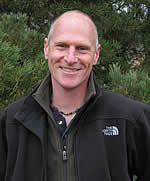 Gene is dedicated to the project of rewilding the human spirit as an essential dimension of being fully alive in these times. By nurturing meaningful relationship with the more-than-human world and facilitating deep inquiry into the mystery of one's true nature, Gene supports individuals to discover, re-member and live from the center of their soul-rooted sense of belonging to the world. With degrees in ecology and ecopsychology, Gene has been guiding groups and individuals in transformative nature-based experiences since 1986. In addition to guiding, he teaches and mentors graduate students at Naropa University and Prescott College, and has served in a variety of administrative and leadership roles in environmental and educational organizations. Gene lives with his daughter in Boulder, Colorado, and nurtures his own sense of wildness and wonder by exploring the Rocky Mountain foothills near his home.
Geneen Marie Haugen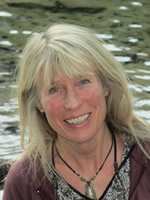 Geneen Marie Haugen is a writer, wilderness wanderer, scholar, and guide to the intertwined mysteries of nature and psyche.  She delights in offering wild questions, ceremonies, escapades and reflections to stir the imagination and expand perception of the world, perhaps shift the sense of who we are and what we're about, and deepen an experience of participation with an intelligent, animate Earth/cosmos.  Her writing appears recently in Parabola Magazine (Spring 2013), Spiritual Ecology: The Cry of the Earth (July 2013) and Thomas Berry: Dreamer of the Earth. In her scholarly work, she is exploring the awakening of what she calls "planetary imagination," and the possible emergence of a new mode of the human that she has called Homo imaginans.  She is a former tipi-dweller and whitewater river guide who lived for decades in the land of bison, grizzlies, elk, and wolves, absorbing their furred, antlered, clawed, and howling teachings.  She now lives amidst the creatures and features of southern Utah's sandstone labyrinth.
Anne Hayden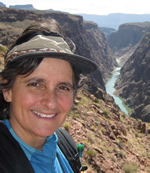 Anne is a wilderness guide, mentor, and wild land steward. She supports people to follow their own mysterious soul-threads through her intuitive gifts of tracking the underground dream, inviting people to their honest edges with fierce, loving compassion. She has guided vision quests for 15 years, training first with wild lands, and then with Animas Valley Institute. An on-going student of Authentic Movement and embodied dream-work, she has a degree in Ecopsychology and a love for poetry and creative expression. Her life-long mystical relationship with nature began in the Colorado mountains as a child and was honed by her years of solitude in the Alaskan backcountry. It continues to source her in her island home in the Pacific Northwest, where she passionately gardens, restores wild habitat, and is an eccentric grandmother of two. She mentors people to ask difficult questions and do deep shadow-work in service to the Great Turning.
Mary Marsden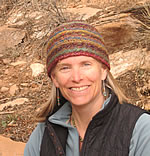 Mary brings her compassionate heart and grounded presence to work in the fertile terrain of the human psyche and wild nature. She is dedicated to fashioning vessels into which our old ways of being may courageously dive and drown in the rising waters of our souls longing to live. She has training in the Hakomi Method of body-centered psychotherapy and weaves mindfulness and embodied movement practices into the quest journey. AVI-trained vision quest guide, front yard gardener and keeper of backyard chickens, Mary has a private counseling practice and lives with her teenage daughters in Boulder, Colorado.
Bill Plotkin, Ph.D.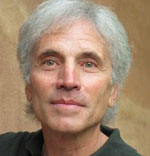 Bill Plotkin, Ph.D., is a depth psychologist, wilderness guide, and agent of cultural evolution. As founder of western Colorado's Animas Valley Institute in 1981, he has guided thousands of women and men through nature-based initiatory passages, including a contemporary, Western adaptation of the pan-cultural vision quest. Previously, he has been a research psychologist (studying non-ordinary states of consciousness), professor of psychology, psychotherapist, rock musician, and whitewater river guide.
In 1979, on a solo winter ascent of an Adirondack peak, Bill experienced a call to adventure, leading him to abandon academia in search of his true calling. Bill is the author of Soulcraft: Crossing into the Mysteries of Nature and Psyche (an experiential guidebook), Nature and the Human Soul: Cultivating Wholeness and Community in a Fragmented World (a nature-based stage model of human development through the entire lifespan), and Wild Mind: A Field Guide to the Human Psyche (an ecocentric map of the psyche — for healing, growing whole, and cultural transformation). He has a doctorate in psychology from the University of Colorado at Boulder.
Charles Lawrence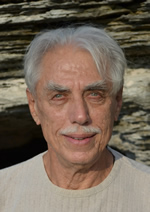 A Walker of Medicine Ways, Charles Lawrence has traveled over many years with the Elders of the Hopi, Coast Salish, Lakota, Seneca, Mohawk, and Shoshone, as well as traditional practitioners of Peru, Finland, South Africa, Tuva and other First Nations peoples throughout the world. As a shamanic teacher and master of ceremonies, Charles weaves Native American teachings and cross-cultural shamanic practices into his dynamic teaching style. He is internationally known for gatherings that are deep, provocative and full of heart.
Ann Roberts, M.L.A.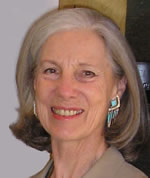 Ann Roberts has served in a type of elder role most of her life in her extensive work with many organizations, ceremonial communities, and other groups, providing a variety of organizational and spiritual leadership. She has guided vision quests since 1986 in several locations throughout the American West. Ann is also a certified deep imagery guide in the Personal Totem Pole Process and has guided individuals and led imagery groups for fifteen years. Her wisdom and compassion has enabled her to care for the souls of many individuals and communities over the years.
Peter Scanlan, Ph.D.
Peter Scanlan is a clinical psychologist in private practice for 31 years in Nashville, Tennessee. He trained with AVI and with the School of Lost Borders as a vision quest guide and has been an AVI lead guide for 12 years. He works to facilitate the transformation of personal story into the mytho-poetic story that each of us inhabits. He is dedicated to guiding people to the edge of the deepest mysteries, holding sacred space while they plunge into those depths, and then honoring the unique power and truth of the stories that they bring back from those journeys. He brings heart presence and a playful spirit to his work.
Jade Sherer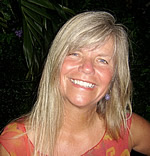 Jade Sherer is a wilderness guide, teacher, cemetery sexton, body-worker and artist. She has led vision fasts and other wilderness journeys all over the continental US, Hawaii, Mexico, and Canada. She supports human transformation through respectful interaction and deep communion with nature, seeing soulful maturation as an essential step in making meaningful and lasting change in the world. Exploring the wild for her entire life, Jade is fascinated with the way nature serves as a mirror, especially for the wild feminine. Her work is rooted in deep love and respect for Earth and Her creatures, and in the innate understanding that sacred reciprocity with all Beings is an essential step towards our collective and individual re-evolution. As a way of echoing Earth, she is apprenticing herself to death now in uncommon ways, including the creation and growing of a Conservation Burial Ground in Washington state.
Doug Van Houten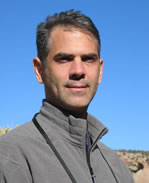 Doug Van Houten has an eye for the heartbreakingly beautiful and a wild heart that sings in the dark night of his own soul. He is beekeeper, artist, brave explorer of the "darker than darkness", student/facilitator of the Great Work, and Animas trained vision fast guide. In his own backyard of the rolling Kentucky hills, Doug organizes retreats/conferences/workshops/drumming circles, and festivals in celebration of Earth spirit. Lit by the luminescence of his own dreams, wanderings and visions, his firsthand enraptured experience is a deep exploration of his own dark wounding. Doug has taken a vow to soul, (that would kill him to break), to live consciously with grace and to stay awake. Here, he dances with shadow, hones his artistry, and answers the call to support the soulful opening of others.
Pete Fonken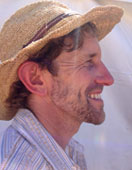 Peter Fonken's guiding is informed by a lifetime spent wandering wild places while listening to and learning from other than human beings. He feels strongly that nature's wisdom can help us access our intuitive knowing, thereby allowing a reintegration of authentic wildness and a deeper connection with Soul. He is also fascinated with the human psyche and is committed to exploring its nuances. Peter has been a ranger, guide, wildlife biologist, writer/editor, yoga teacher, and graphic designer during his peripatetic journey through life. He has a M.S. in zoology and a B.A. in both creative writing and biology, is the editor of Animas Valley Institute's Westwords publication, and author of a forthcoming book of poetry. He tends the land, an orchard, and hives of bees with his wonderful wife at the edge of the wilderness along California's central coast.
Jim Marsden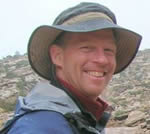 Jim Marsden is a passionate explorer of the inner and outer wilderness and partners with people and the natural world to reveal the sometimes subtle pathways that illuminate, appreciate, and nurture the life of the soul. In his "other" work over the past 15 years, Jim has held a variety of business management positions in a Fortune 100 high-tech company and now focuses his professional efforts on personal and organizational transformation.
Len Fleischer , Ed.D.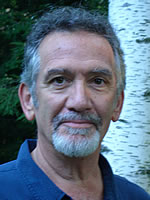 Len is a licensed clinical psychologist and a professor of education and counseling. A longtime practitioner of the "crazy wisdom" tradition of Vajrayana Buddhism as well as the stalking of the wild embodied in Soulcraft, he is actively engaged with the confluence of awakening, mindfulness, compassion, and action, a place where soul, spirituality, and social justice can be on intimate terms. Len guides adolescents and adults to the transformative truth of their authentic identity and beloved community. He believes the natural world mirrors our potential for sacred balance as well as the challenges of storm, struggle, passion, and love.
Rebecca Wildbear, M.S.
Rebecca is a wild-hearted wanderer and soul guide who supports people to open to their depths and to flower in relationship to the wild Earth. The prayer she lives is to love and embody the Mystery and the Wild as they sing each being alive, evoking their truth and beauty. Rebecca has worked as a therapist and wilderness guide since 1997, and has trained as a guide with AVI since 2002. As an Interdisciplinary Yoga Teacher and a student of Hakomi experiential therapy, Rebecca brings a body-centered approach to guiding. She received her Masters Degree in Counseling from Johns Hopkins University in 1997.
Sabina Wyss, CPCC, MCC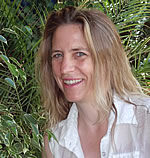 Sabina is a guide for contemporary Quests in the American Southwest and, accompanied by nomadic camel caravans, in the Sahara desert for over a decade. She leads AVI intensives, her own soul centred programs and trains new underworld guides. Sabina is a certified Life Coach (CPCC, MCC) and Holistic Health Practitioner (HMC) in private practice for over 20 years, passionately assisting others in uncovering and courageously manifesting their soul gifts. She is a founding partner of Sage Canyon, a Colorado centre for nature-based soulwork. As faculty of CTI she trains new coaches and trainers. In her work in the U.S., Europe, and Africa, she loves to dive full-heartedly and with a dash of humour into the depths of soul to help unleash the potential in all of us to be change agents in this critical time on earth.