The Way of Council and the Art of Mirroring – June 2017
Oregon
June 26, 2017 - June 30, 2017
Cost: $825.00 - $1015.00
Venue: Riversong Farm & Forest Sanctuary
Guides: Laura Gunion, Brian Stafford, MD, MPH
Limit: 0
Requires

Accommodations
Description:
THE WAY OF COUNCIL empowers us to gather together, speak from our hearts, and witness each other fully, not only by making it safe enough to do so but also by generating a group field that enables us to reveal our hidden depths to ourselves as well as to others. Through council, we cultivate our capacities for empathy, compassion, and sensitivity to where we are and how we are with each other and in the world.
THE ART OF MIRRORING: There is an art to hearing a story as well as telling one. Mirroring is a collection of skills employed in receiving, embracing, and honoring each others' stories. In mirroring, we neither project nor interpret but rather celebrate the magic of the story and the gifts of the One Who Bears the Tale. We help the storyteller glean-harvest-reap the jewels, the dark ones as well as those that sparkle.
The Way of Council and the Art of Mirroring are invaluable practices on the descent to soul. Although much of the descent is solitary, gathering with others in council can make all the difference in finding our way. In the mirror of another, our eyes are opened to aspects of both our gifts and our challenges that we might not have seen otherwise. We are encouraged and inspired to drop into realms that are scary, edgy, darkly alluring, mysterious, and ecstatic — dangerous, yes, but keenly aligned with our deepest longings. During council and through mirroring, we serve as consorts for each other's mysteries. We are supported to track threads of our soul story that, during the intensive or later, can be amplified as we wander on the land or surrender ourselves to movement or dance, or expressed through poetry or other arts. Council and mirroring can crack us open to irrefutable truths about our core nature and our connection to the Others, the larger field in which our councils occur. During council, we track synchronies with the other-than-human world that surrounds us (animal appearances, for example, or weather shifts, or the quality of the light). And we unearth common archetypal themes that appear within our own human circle. All this helps us better perceive the threads of our individual soul stories and our unique ways of belonging to the world.
Through the Art of Mirroring, we learn to listen as if our lives depend on it. (They do.) We hone our ability to detect the magnificence and mythic qualities in our own and others' stories. We listen for unique soul threads that might appear in a repeated theme, a tone, aspects of sacred woundings, dreams, unique imagery, archetypal dimensions of the journey, or tracks of shadow material.
A circle of fellow pilgrims, witnessing and mirroring us, helps us understand where we are on the journey to soul and supports us to take our next steps — from our initial preparation for the descent, to the leaving of "home" and the courageous abandonment of our old story, to our hazardous and ecstatic encounters with numinous mysteries, to the gathering up of mysterious treasures, and, finally, the return to our communities with a vision to perform in service to the larger web of life.
Guides
Laura Gunion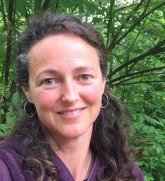 Laura believes that humans have tremendous potential, much of it hidden and unconscious. As a mentor, wilderness guide and naturalist, it is both her privilege and responsibility to support others as they encounter their true nature.  She feels it's essential that we grow, not only for ourselves, but also to create cultures that will benefit future generations. She insists on bringing the soulful and sacred into daily living. Her curiosity, acute listening, and precise questioning support people in living boldly and courageously. Laura has been a mentor at Wilderness Awareness School since 2002, and continues to love instructing at their 9-month adult program, Anake Outdoor School. She lives in the woods above Duvall , WA, where she shares land with Bewick's Wren, black bear, and many other wild ones.
Brian Stafford, MD, MPH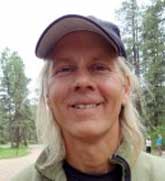 Brian Stafford is a guide to the wilderness of nature and soul. He was called out of academic medicine to serve as a guide to the depths and to serve as an agent of cultural awakening and transformation. He guides with humor, playfulness, compassion, discernment, and a deep remembering of the fullness of what each human life can, should, and was meant to be. A native of Colorado and the former holder of an endowed chair and professor of psychiatry and pediatrics, he is an avid outdoorsman, teacher, writer, mentor, partner, and parent. He guides individuals and groups in the Colorado River Basin as well Nosara, Costa Rica, to the place they most long and fear to go - the numinous depths of their soul. Brian currently makes his home in Ojai, California.
Venue
Riversong Farm & Forest Sanctuary
Riversong Sanctuary is located in the Scenic National Columbia River Gorge along a secluded stretch of the Hood River. The land is comprised of three distinct ecosystems. A vibrant second growth forest of oak, big leaf maple, pine and fir is interspersed with wild flowers, medicinal herbs, open meadows and wetlands. Bald eagles, elk, deer, bears, mountain lions and many other magical creatures call this place home.  The land resonates with aliveness.  It is known as a place for healing, reflection and self-discovery.
Payment Options
Scholarships & Financial Aid
You may either pay the full program cost or a program deposit and be billed the remainder later. Please make your selection below or apply for an additional scholarship by clicking here:
Scholarships & Financial Aid
We're sorry, but all tickets sales have ended because the event is expired.