Wild Mind Intensive – June 2017
Oregon
June 21, 2017 - June 25, 2017
Cost: $750.00 - $1015.00
Venue: Riversong Farm & Forest Sanctuary
Guides: Laura Gunion, Brian Stafford, MD, MPH
Limit: 0
Requires

Accommodations
Description:
Based on Bill Plotkin's newest book, Wild Mind: A Field Guide to the Human Psyche, this new 5-day intensive is an experiential exploration of our human psyches as unique expressions of the universal forces and patterns of nature. We will work with what we call the Nature-Based Map of the Human Psyche, which is, among other things, a comprehensive inventory of what can be right about a person, a "shadow" version of the Diagnostic and Statistical Manual (DSM), mainstream psychology's list of what can go wrong with people.
Our wild minds possess astonishing resources, untapped potentials and depths that we might not even know exist until we discover how to access them, cultivate their powers, and eventually integrate them into our everyday lives. In this intensive, we'll access these depths and potentials — which we call the four facets of the Self, or the four dimensions of our innate human wholeness — and also the four sets of fragmented or wounded subpersonalities that form during childhood.
Rather than attempt to eliminate our subpersonalities (which is not possible) or to beat them into submission, we'll cultivate the four facets of the Self and uncover the gifts of our subpersonalities. Our goal is to fully embody our multifaceted wild minds, commit ourselves to the largest, soul-infused story we're capable of living, and serve the greater Earth community.
Discover:
how to recognize and consciously cultivate the four facets of the Self — your innate human wholeness
how to identify the subpersonalities that supported you in childhood and adolescence to adapt to the challenges of family and social life, but ultimately became barriers to your full and authentic humanity
practices and guidelines for cultivating relationships between the Self and your subpersonalities, enabling you to heal your subpersonalities, discover their gifts, and foster Self-actualization
how each facet of the Self provides essential resources for the underworld journey (the descent to soul), its radical transformation of personal identity, and for living as a visionary artisan of cultural evolution.
We'll explore the landscape of the psyche through a variety of practices, including creative expression, self-designed ceremony, solo exercises while wandering on the land, group work, movement, voice dialogue, journaling, and deep imagery work.
Participants will supply the meals for this program. Meal teams will be formed to provide and prepare meals.
Guides
Laura Gunion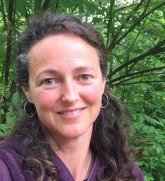 Laura believes that humans have tremendous potential, much of it hidden and unconscious. As a mentor, wilderness guide and naturalist, it is both her privilege and responsibility to support others as they encounter their true nature.  She feels it's essential that we grow, not only for ourselves, but also to create cultures that will benefit future generations. She insists on bringing the soulful and sacred into daily living. Her curiosity, acute listening, and precise questioning support people in living boldly and courageously. Laura has been a mentor at Wilderness Awareness School since 2002, and continues to love instructing at their 9-month adult program, Anake Outdoor School. She lives in the woods above Duvall , WA, where she shares land with Bewick's Wren, black bear, and many other wild ones.
Brian Stafford, MD, MPH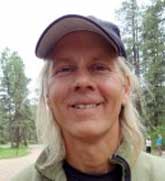 Brian Stafford is a guide to the wilderness of nature and soul. He was called out of academic medicine to serve as a guide to the depths and to serve as an agent of cultural awakening and transformation. He guides with humor, playfulness, compassion, discernment, and a deep remembering of the fullness of what each human life can, should, and was meant to be. A native of Colorado and the former holder of an endowed chair and professor of psychiatry and pediatrics, he is an avid outdoorsman, teacher, writer, mentor, partner, and parent. He guides individuals and groups in the Colorado River Basin as well Nosara, Costa Rica, to the place they most long and fear to go - the numinous depths of their soul. Brian currently makes his home in Ojai, California.
Venue
Riversong Farm & Forest Sanctuary
Riversong Sanctuary is located in the Scenic National Columbia River Gorge along a secluded stretch of the Hood River. The land is comprised of three distinct ecosystems. A vibrant second growth forest of oak, big leaf maple, pine and fir is interspersed with wild flowers, medicinal herbs, open meadows and wetlands. Bald eagles, elk, deer, bears, mountain lions and many other magical creatures call this place home.  The land resonates with aliveness.  It is known as a place for healing, reflection and self-discovery.
Payment Options
Scholarships & Financial Aid
You may either pay the full program cost or a program deposit and be billed the remainder later. Please make your selection below or apply for an additional scholarship by clicking here:
Scholarships & Financial Aid
We're sorry, but all tickets sales have ended because the event is expired.