Beauty Mesa Quest – July, 2023
July 18 - 29, 2023
With Gene Dilworth, M.A. and Laura Gunion
THE ANIMAS QUEST
This is an all camping Quest.
This contemporary Western embodiment of the ancient, pan-cultural vision fast is a dynamic wilderness rite for all who are seeking greater depth and clarity about life purpose and meaning. As a rite of initiation, the quest is a ceremonial descent to the underworld, in which you die to your familiar way of belonging to the world, uncover the passion and wisdom of your soul, and retrieve the gift that is yours alone to bring to the world, enhancing personal fulfillment and genuine service.
The Animas Quest catalyzes the encounter with soul by temporarily displacing everyday consciousness through five primary means: (1) solitude for three or four days and nights while (2) fasting (i.e., drinking water only), (3) being fully exposed to and enfolded within the forms and forces of nature, (4) enacting a series of ceremonies, and (5) employing a set of practices (soulcraft) that support you in crossing into the mysteries of nature and psyche.
Our quests take place over a total of 12 days,  which are spent in the wilderness. Preceding your time of solitude are five full days of preparation activities that enhance your ability to benefit from the fast.
During the five preparation days, we work with dreams, poetry, deep imagery, ceremonial drumming and dance, dialogues with nature, the way of council, and other practices to help us slip out the door of our everyday lives and access our own deeper, wilder currents.
The heart of the quest consists of the solo: three days and nights without human companionship in nature, fasting, engaging in personal ceremonies, saying yes to the mysteries of soul, tending the true mythos of your life, praising and grieving, and birthing a vision. Upon your return to base camp, there are three days of reincorporation activities, preparing you to embody among your people what you received on your fast.
We'll gather at Nizhoni Campground near Blanding, in Southern Utah where we'll spend our first two days together. From there we will caravan to our base camp on Beauty's Mesa where we will be for the duration of our time together.
No previous backpacking experience is required. (In fact, many of those who have quested with us have never before been camping or backpacking).
We ask that couples, family members, or friends not attend this program together.
Registration is ultimately contingent upon our guide's review of your completed application questions you will fill out upon registering. This is so that our guides can get to know you and confirm that an Animas Quest will be a good fit for you and your journey at this time. If they have any questions they will reach out to you directly.
MANTI LA SAL NATIONAL FOREST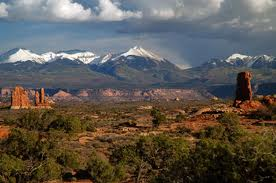 Utah's Manti-La Sal National Forest is over a million acres of under-explored beauty, every bit as beautiful as its national parks.
Guides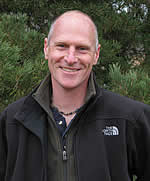 Gene Dilworth, M.A.
Gene Dilworth is dedicated to the project of rewilding the human spirit as an essential dimension of being fully human in these times. By nurturing meaningful relationships with the more-than-human world and facilitating deep inquiry into the mysterious depths of one's true nature, he supports individuals to discover, re-member and live from the center of their soul-rooted sense of belonging to the world. Gene has been guiding groups and individuals in transformative nature-based experiences since 1986. He has taught ecopsychology and environmental studies at the university level, and has served as an academic administrator and other leadership roles in a…
Learn more about Gene Dilworth, M.A.
Laura Gunion
Laura believes that humans have tremendous potential, much of it hidden and unconscious. As a mentor, wilderness guide and naturalist, it is both her privilege and responsibility to support others as they encounter their true nature. She feels it's essential that we grow, not only for ourselves, but also to create cultures that will benefit future generations. She insists on bringing the soulful and sacred into daily living. Her curiosity, acute listening, and precise questioning support people in living boldly and courageously. Laura has been a mentor at Wilderness Awareness School since 2002, and continues to love instructing at their…
Learn more about Laura Gunion