Wild Mind Intensive – November, 2023
November 5 - 9, 2023
With Brian Stafford, MD, MPH and Laura Blakeman, Ph.D.
Based on Bill Plotkin's book, Wild Mind: A Field Guide to the Human Psyche, this 5-day intensive is an experiential exploration of our human psyches as unique expressions of the universal forces and patterns of nature. We will work with what we call the Nature-Based Map of the Human Psyche, which is, among other things, a comprehensive inventory of what can be right about a person, a "shadow" version of the Diagnostic and Statistical Manual (DSM), mainstream psychology's list of what can go wrong with people.
Our wild minds possess astonishing resources, untapped potentials and depths that we might not even know exist until we discover how to access them, cultivate their powers, and eventually integrate them into our everyday lives. In this intensive, we'll access these depths and potentials — which we call the four facets of the Self, or the four dimensions of our innate human wholeness — and also the four sets of fragmented or wounded subpersonalities that form during childhood.
Rather than attempt to eliminate our subpersonalities (which is not possible) or to beat them into submission, we'll cultivate the four facets of the Self and uncover the gifts of our subpersonalities. Our goal is to fully embody our multifaceted wild minds, commit ourselves to the largest, soul-infused story we're capable of living, and serve the greater Earth community.
Discover:
how to recognize and consciously cultivate the four facets of the Self — your innate human wholeness
how to identify the subpersonalities that supported you in childhood and adolescence to adapt to the challenges of family and social life, but ultimately became barriers to your full and authentic humanity
practices and guidelines for cultivating relationships between the Self and your subpersonalities, enabling you to heal your subpersonalities, discover their gifts, and foster Self-actualization
how each facet of the Self provides essential resources for the underworld journey (the descent to soul), its radical transformation of personal identity, and for living as a visionary artisan of cultural evolution.
We'll explore the landscape of the psyche through a variety of practices, including creative expression, self-designed ceremony, solo exercises while wandering on the land, group work, movement, voice dialogue, journaling, and deep imagery work.
Note: There is a $30 Joshua Tree National Park Entrance Fee not included in the price of the program. 
JOSHUA TREE NATIONAL PARK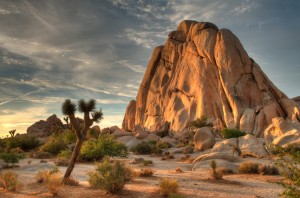 Joshua Tree National Park is immense, nearly 800,000 acres, and infinitely variable. It can seem unwelcoming, even brutal during the heat of summer when, in fact, it is delicate and extremely fragile. This is a land shaped by strong winds, sudden torrents of rain, and climatic extremes.  The park encompasses some of the most interesting geologic displays found in California's deserts. Rugged mountains of twisted rock and exposed granite monoliths testify to the tremendous earth forces that shaped and formed this land. Arroyos, playas, alluvial fans, bajadas, pediments, desert varnish, granites, aplite, and gneiss interact to form a giant mosaic of immense beauty and complexity.
Guides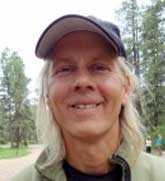 Brian Stafford, MD, MPH
Brian Stafford is a guide to the wilderness of nature, wildness, and soul. Called out of academic medicine to serve as a guide to the depths and to serve as an agent of cultural awakening and transformation, he guides with humor, playfulness, fierceness, compassion, discernment, and a deep remembering of the fullness of what each human life can, should, and was meant to be. A native of Colorado and the former holder of an endowed chair and professor of psychiatry and pediatrics, he is currently a guide, Board Member, and Training Director of the Wild Mind Training Program at Animas. He…
Learn more about Brian Stafford, MD, MPH
Laura Blakeman, Ph.D.
Laura Blakeman is a southwest desert-dweller who draws from her unique trans-disciplinary background in the performing arts, and her lifelong study of human flourishing, to invite worldview shift for individuals and collectives across the corporate and cultural sectors. She spent the early part of her life working as a somatic educator, producing dance events, live art immersions, and land-based programs that centered marginalized ways of knowing, doing, and being. Her academic work has bridged integral, developmental, and eco-depth psychology, complexity and systems theory, and transformative learning. Her doctoral thesis explored beauty as a catalyst for change. She is a co-founder…
Learn more about Laura Blakeman, Ph.D.