Exploring your Wild Mind: An Online Experience of the Nature-Based Map of the Human Psyche – October, 2023
October 22 - 27, 2023
With Brian Stafford, MD, MPH and Laura Gunion
Based on Bill Plotkin's book, Wild Mind: A Field Guide to the Human Psyche, this 6-day program is an experiential exploration of our human psyches as unique expressions of the universal forces and patterns of nature. We will work with what we call the Nature-Based Map of the Human Psyche, which is, among other things, a comprehensive inventory of what can be right about a person, a "shadow" version of the Diagnostic and Statistical Manual (DSM), mainstream psychology's list of what can go wrong with people.
Our wild minds possess astonishing resources, untapped potentials and depths that we might not even know exist until we discover how to access them, cultivate their powers, and eventually integrate them into our everyday lives. In this online course, we'll access these depths and potentials — which we call the four facets of the Self, or the four dimensions of our innate human wholeness — and also the four sets of fragmented or wounded parts or "subpersonalities" that form during childhood.
We will cultivate the four facets of the Self and deepen into our innate wisdom, creativity, vision and emotional aliveness. Rather than attempt to eliminate our protective and wounded parts (which is not possible) or to beat them into submission, we'll listen compassionately to them and uncover their gifts.
You are encouraged to practice deeply within a supportive container as we move through a 6-day cycle, weaving your inner and outer worlds. Each day, we will deepen into one aspect of the Wild Mind map through practical, experiential, imaginal exercises that lead on to embody wholeness in the world where you live.  Between sessions, there will be  time to engage in the prompts for daily practices as well as invitations to go out into the wildish world and wander with and as the facets and protective parts of yourself to deepen what you experience and learn about in the sessions. This enables you to weave your inner world with the other than human world, re-membering and deepening your belonging and reciprocal participation as a part of Earth Community. 
This particular offering not only invites an opportunity to experience and embody the parts of the Wild Mind map of the human psyche in an accessible and simple way, it also supports bringing the learnings home directly into our daily lives, in order to practice awareness of our resources, protective strategies and wounded ones in our relationships. This offering is for those who are curious about a first step into nature-based soulwork as well as those further along the Journey of Soul who are needing support along the way with more advanced wholing and healing practices. For those already familiar with the Wild Mind map, this is an opportunity to bring certain Wild Mind aspects back to your people and/or support your WM professional training program.
Discover:
how to recognize and consciously cultivate the four facets of the Self — your innate human wholeness

how to identify the subpersonalities that supported you in childhood and adolescence to adapt to the challenges of family and social life, but ultimately became barriers to your full and authentic humanity

practices and guidelines for cultivating relationships between the Self and your subpersonalities, enabling you to heal your subpersonalities, discover their gifts, and foster Self-actualization

how each facet of the Self provides essential resources for the underworld journey (the descent to soul), its radical transformation of personal identity, and for living as a visionary artisan of cultural evolution.
We'll explore the landscape of the psyche through a variety of practices, including creative expression, self-designed ceremony, solo exercises while wandering on the land, group work, movement, voice dialogue, journaling, and deep imagery work.  Our goal is to fully embody our multifaceted wild minds, commit ourselves to the largest, soul-infused story we're capable of living, and serve the greater Earth community.
We will gather on Zoom for the following dates: October 22 – 27, 9am – 12pm PDT
NOTE: sessions are not recorded – please plan to be present for all sessions – thank you.
Guides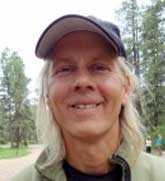 Brian Stafford, MD, MPH
Brian Stafford is a guide to the wilderness of nature, wildness, and soul. Called out of academic medicine to serve as a guide to the depths and to serve as an agent of cultural awakening and transformation, he guides with humor, playfulness, fierceness, compassion, discernment, and a deep remembering of the fullness of what each human life can, should, and was meant to be. A native of Colorado and the former holder of an endowed chair and professor of psychiatry and pediatrics, he is currently a guide, Board Member, and Training Director of the Wild Mind Training Program at Animas. He…
Learn more about Brian Stafford, MD, MPH
Laura Gunion
Laura believes that humans have tremendous potential, much of it hidden and unconscious. As a mentor, wilderness guide and naturalist, it is both her privilege and responsibility to support others as they encounter their true nature. She feels it's essential that we grow, not only for ourselves, but also to create cultures that will benefit future generations. She insists on bringing the soulful and sacred into daily living. Her curiosity, acute listening, and precise questioning support people in living boldly and courageously. Laura has been a mentor at Wilderness Awareness School since 2002, and continues to love instructing at their…
Learn more about Laura Gunion