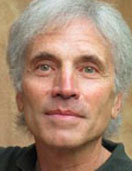 Bill Plotkin, Ph.D., is a depth psychologist, wilderness guide, and agent of cultural evolution. As founder of western Colorado's Animas Valley Institute in 1981, he has guided thousands of seekers through nature-based initiatory passages, including a contemporary, Western adaptation of the pan-cultural vision fast. Previously, he has been a research psychologist (studying non-ordinary states of consciousness), professor of psychology, psychotherapist, rock musician, and whitewater river guide. In 1979, on a solo winter ascent of an Adirondack peak, Bill experienced a call to adventure, leading him to abandon academia in search of his true calling. Bill is the author of Soulcraft: Crossing into the Mysteries of Nature and Psyche (an experiential guidebook), Nature and the Human Soul: Cultivating Wholeness and Community in a Fragmented World (a nature-based stage model of human development through the entire lifespan), Wild Mind: A Field Guide to the Human Psyche (an ecocentric map of the psyche — for healing, growing whole, and cultural transformation), and The Journey of Soul Initiation: A Field Guide for Visionaries, Evolutionaries, and Revolutionaries (an experiential guidebook for the descent to soul). He has a doctorate in psychology from the University of Colorado at Boulder.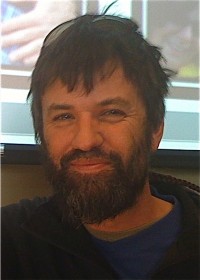 Originally hailing from the British Isles, Julian Norris is based in the Canadian Rockies where he currently serves as the Associate Director of Outward Bound Canada. A seasoned guide of adventurous journeys into both wilderness landscapes and the wild places that lie within, his journey has led him to work with at-risk youth and existentially-challenged adults, in numerous Aboriginal communities, with government, corporate and non-profit leaders and in various international development contexts.
More than two decades leading therapeutic, developmental and growth-oriented outdoor programs have left him with the usual assortment of scars, professional certificates and tall tales, as well as a profound curiosity about using nature-based approaches to support deep personal transformation and systemic change in service of more sustainable patterns of consciousness and culture.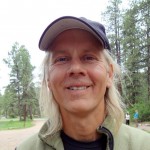 Brian Stafford is a guide to the wilderness of nature and soul. He was called out of academic medicine to serve as a guide to the depths and to serve as an agent of cultural awakening and transformation. He guides with humor, playfulness, compassion, discernment, and a deep remembering of the fullness of what each human life can, should, and was meant to be. A native of Colorado and the former holder of an endowed chair and professor of psychiatry and pediatrics, he is an avid outdoorsman, teacher, writer, mentor, partner, and parent. He guides individuals and groups in the Colorado River Basin as well Nosara, Costa Rica, to the place they most long and fear to go – the numinous depths of their soul. Brian currently makes his home in Ojai, California.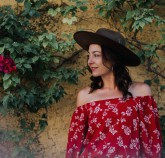 Evocateur of the possible and advocate of the earth, Laura spent the first act of her professional life as a somatic educator and performing artist, and became a pivotal influence in bringing alternative forms of conscious movement to mainstream audiences. You may have seen her on the Wanderlust Festival main stage, on the cover of Yoga Journal, or speaking about the power of play at TEDx Women in New York.
Passionate about visionary leadership, Laura draws from her extensive experience as a serial entrepreneur and innovator, deep thinker and artist in her work guiding emerging leaders and organizations. She is currently completing a Ph.D. in psychology exploring culture, consciousness and depth leadership with Jean Houston and continues to train extensively with the Animas Valley Institute. What drives her everyday is a combination of the extreme urgency of our time, a persistent desire to stir up the right kind of trouble, and a radical vision of a thriving future for all beings.