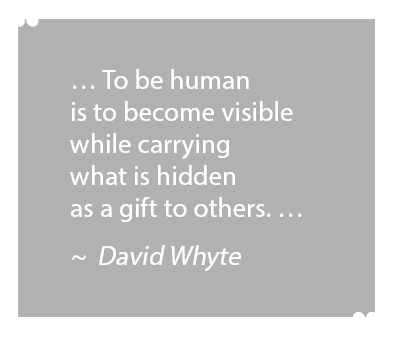 Books Written by Bill Plotkin
Nature and the Human Soul: Cultivating Wholeness and Community in a Fragmented World
Bill's second book, Nature and the Human Soul: Cultivating Wholeness and Community in a Fragmented World, introduces a nature-based map of the eight stages of a soulcentric and ecocentric human life cycle. Twenty years in the making, this visionary ecopsychology of human development reveals how fully and creatively we can mature when soul and wild nature guide us. Nature and the Human Soul presents a model for a human life span rooted in the cycles and qualities of the natural world, a blueprint for individual development that ultimately yields a strategy for cultural transformation.
Wild Mind:  A Field Guide to the Human Psyche
Bill's third book, Wild Mind: A Field Guide to the Human Psyche, is a revolution in our understanding of what it means to be fully human. Our human psyches possess astonishing resources that wait within us, but we might not even know they exist until we discover how to access them and cultivate their powers, their untapped potentials and depths. Wild Mind identifies these resources — which Bill Plotkin calls the four facets of the Self, or the four dimensions of our innate human wholeness — and also the four sets of fragmented or wounded subpersonalities that form during childhood.
Rather than proposing ways to eliminate our subpersonalities (which is not possible) or to beat them into submission, Plotkin describes how to cultivate the four facets of the Self and discover the gifts of our subpersonalities. The key to reclaiming our original wholeness is not merely to suppress psychological symptoms, recover from addictions and trauma, or manage stress but rather to fully embody our multifaceted wild minds, commit ourselves to the largest, soul infused story we're capable of living, and serve the greater Earth community.
The Journey of Soul Initiation: A Field Guide for Visionaries, Evolutionaries, and Revolutionaries
The journey of soul initiation is an essential spiritual adventure that most of the world has forgotten — or not yet discovered. In his most recent book, The Journey of Soul Initiation, visionary eco-psychologist Bill Plotkin maps this journey, one that has not been previously illuminated in the contemporary Western world and yet is vital for the future of our species and our planet. Based on the experiences of thousands of people, this book provides phase-by-phase guidance for the descent to soul — the dissolution of current identity; the encounter with the mythopoetic mysteries of soul; and the metamorphosis of the ego into a cocreator of life-enhancing culture. Plotkin illustrates each phase of this riveting and sometimes hazardous odyssey with fascinating stories from many people, including those he has guided. Throughout he weaves an in-depth exploration of Carl Jung's Red Book — and an innovative framework for understanding it.
"Here, Bill Plotkin guides us into a landscape where we recognize the extraordinary gifts of our own true nature. Through his Nature-Based Map of the Human Psyche we can fi nd not only our powers of leadership, joy, sensuality, and renewal, but also the dragons of self-deception whose energies we can liberate for the healing of our world."

JOANNA MACY, author of Active Hope: How to Face the Mess We're in without Going Crazy