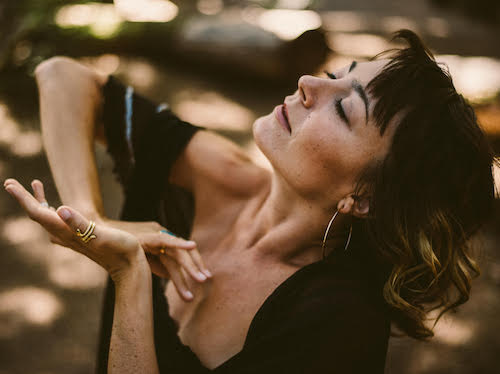 Laura Blakeman, Ph.D.
Leadership Lioness
Laura Blakeman is a southwest desert-dweller who draws from her unique trans-disciplinary background in the performing arts, and her lifelong study of human flourishing, to invite worldview shift for individuals and collectives across the corporate and cultural sectors. She spent the early part of her life working as a somatic educator, producing dance events, live art immersions, and land-based programs that centered marginalized ways of knowing, doing, and being. Her academic work has bridged integral, developmental, and eco-depth psychology, complexity and systems theory, and transformative learning. Her doctoral thesis explored beauty as a catalyst for change. She is a co-founder and creative partner at the Wolf Willow Institute.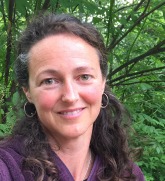 Laura Gunion
Leadership Lioness
Laura believes that humans have tremendous potential, much of it hidden and unconscious. As a mentor, wilderness guide and naturalist, it is both her privilege and responsibility to support others as they encounter their true nature. She feels it's essential that we grow, not only for ourselves, but also to create cultures that will benefit future generations. She insists on bringing the soulful and sacred into daily living. Her curiosity, acute listening, and precise questioning support people in living boldly and courageously. Laura has been a mentor at Wilderness Awareness School since 2002, and continues to love instructing at their 9-month adult program, Anake Outdoor School. She lives in the woods above Duvall , WA, where she shares land with Bewick's Wren, black bear, and many other wild ones.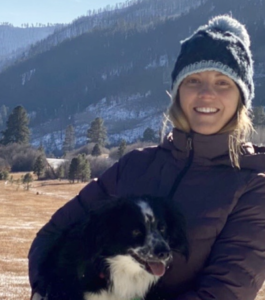 Courtney
Office Alchemist & Coordinator
Courtney is happy to share her administration gifts with Animas. She spends her time hiking with her puppy, Lily, and loving on her two kittens. She started her Animas journey with the Women Dreamed By Earth offering in 2021 and has continued to follow that guidance in all she does.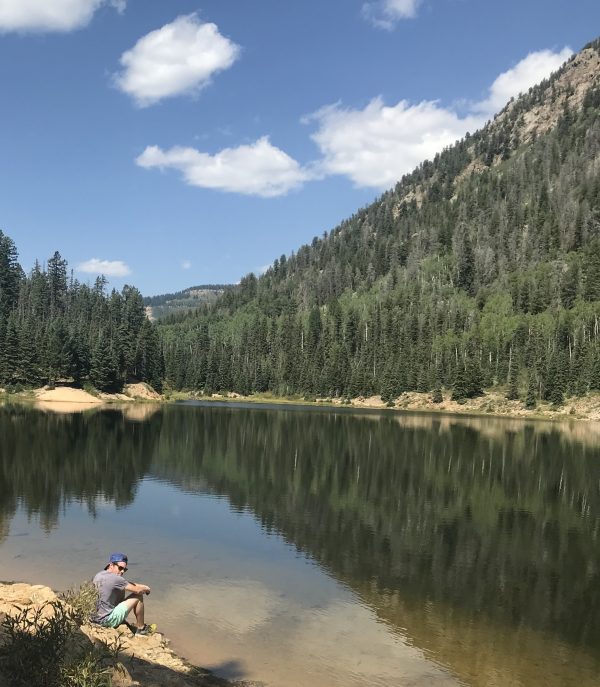 Preston
Director of Happy & Program Guru
Preston loves the outdoors, hiking, skiing, and seeing the world. He loves experiencing new places, cultures and adventures. He is excited to be a part of Animas and implement all the programs and offerings for those looking to better enrich their own journey.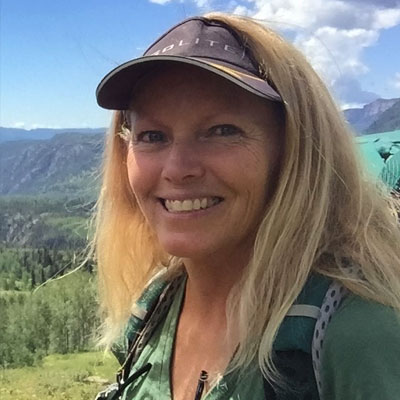 Jeanine
Bean Countess & Musing Mad Hatter
Jeanine was born and raised where the mountains meet the desert in Southern California. Her love of nature was spawned at a young age from family adventures throughout the west, always mysteriously drawn to the San Juan Mountains of Colorado. She studied Environmental and Systematic Biology, working in the environmental field with a passion for remediating our polluted and depleted natural world. Making her way home to Colorado in the 90's, she raised her two kids in Durango, enjoying backpacking, camping, skiing, rafting, running and exploring the wild, wild west. As a soul retreat junkie, she discovered Soulcraft many moons ago and heartfully resonated with the wisdom of Bill Plotkin. She is honored to be supporting the valuable work of Animas guides as they lead wild pilgrims on the path of soul initiation.