Nature and the Human Soul: An Experiential Exploration of the Soulcentric Developmental Wheel – February, 2023
February 1 - 5, 2023
With Brian Stafford, MD, MPH and Palika Rewilding
Anchored in traditional four-directions wisdom, contemporary depth and archetypal psychologies, and twenty-five years of nature-based soul guiding, the Soulcentric Developmental Wheel (SDW) is a new ecopsychology of human development and cultural transformation. It's a blueprint showing how richly we can grow and mature when soul and nature are embraced as our wisest and most trustworthy guides. It includes an integrated set of developmental guidelines that can help every human mature into an adulthood of visionary leadership — precisely what we need in this century if we are to create a just, compassionate, and sustainable world.
A life-span model of development from infancy through authentic elderhood, the SDW presents eight distinct stages of life and shows how these stages are almost always independent of chronological age, biological development, cognitive ability, or social role. Rather, the movement from one stage to the next comes about through progress with psychological and spiritual tasks that are specific to each stage. The SDW presents an achievable vision of a contemporary way of life that holds soul-discovery and genuine contribution to the more-than-human community as its most central features and goals.
(If you are a previous Animas participant familiar with the 4-directions-based map of the Self and the sub-personalities — used on many of our programs — please note that the SDW is something quite different and complementary.)
During this intensive, we employ talks (with handouts), conversation and story telling, and experiential exercises on the land as we explore the SDW and its applications to education, parenting, rites of passage, psychotherapy, personal growth, and cultural change. You'll discover how to use the SDW to clarify your own next steps of soul-infused development and learn a set of principles and practices by which you can align yourself with the lifelong journey of growing whole.
This is an all-camping program for those who desire to camp. Participants will be meeting at Taft Gardens each morning for the Program and camping each night at Lake Casitas Campground (a 5 minute drive from the Gardens). Price includes campground fees, however participants can arrange their own nightly lodging if desired.  
TAFT GARDENS, OJAI, CALIFORNIA
With maintained paths and seating areas, the 15 acres of curated gardens inspires visitors to learn about the majesty of nature and it's complexities. Hand painted botanical tiles mark the path of the Docent Guided tour through the South African and Australian Gardens. Sculptures adorn the garden with curated art pieces inspiring each visitor to explore the connection between themselves and their environment.
Guides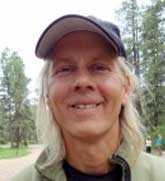 Brian Stafford, MD, MPH
Brian Stafford is a guide to the wilderness of nature and soul. He was called out of academic medicine to serve as a guide to the depths and to serve as an agent of cultural awakening and transformation. He guides with humor, playfulness, compassion, discernment, and a deep remembering of the fullness of what each human life can, should, and was meant to be. A native of Colorado and the former holder of an endowed chair and professor of psychiatry and pediatrics, he is an avid outdoorsman, teacher, writer, mentor, partner, and parent. He guides individuals and groups in the…
Learn more about Brian Stafford, MD, MPH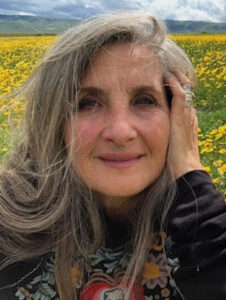 Palika Rewilding
Palika Rewilding has been courting the moon and the wild miraculous blue green pearl to center their ancient Mysteries in our culture and marry her living to them as long as she can remember. As Threshold Midwife she listens and tends the edges and holy cracks for pearls and shadowed gems within the individual and collective psyches and hearts of humanity who ache with longing to recover enchantment with Earth. Tending with compassion, creativity and fierce love she calls forth the Soul sojourner to reciprocity with the Web of Life, in cocreative response ability with the Animate Earth. Palika is…
Learn more about Palika Rewilding