Wild Mind Intensive, September 2023
September 14 - 18, 2023
With Doug Van Houten and Sara McFarland
Based on Bill Plotkin's book, Wild Mind: A Field Guide to the Human Psyche, this 5-day intensive is an experiential exploration of our human psyches as unique expressions of the universal forces and patterns of nature. We will work with what we call the Nature-Based Map of the Human Psyche, which is, among other things, a comprehensive inventory of what can be right about a person, a "shadow" version of the Diagnostic and Statistical Manual (DSM), mainstream psychology's list of what can go wrong with people.
Our wild minds possess astonishing resources, untapped potentials and depths that we might not even know exist until we discover how to access them, cultivate their powers, and eventually integrate them into our everyday lives. In this intensive, we'll access these depths and potentials — which we call the four facets of the Self, or the four dimensions of our innate human wholeness — and also the four sets of fragmented or wounded subpersonalities that form during childhood.
Rather than attempt to eliminate our subpersonalities (which is not possible) or to beat them into submission, we'll cultivate the four facets of the Self and uncover the gifts of our subpersonalities. Our goal is to fully embody our multifaceted wild minds, commit ourselves to the largest, soul-infused story we're capable of living, and serve the greater Earth community.
Discover:
how to recognize and consciously cultivate the four facets of the Self — your innate human wholeness
how to identify the subpersonalities that supported you in childhood and adolescence to adapt to the challenges of family and social life, but ultimately became barriers to your full and authentic humanity
practices and guidelines for cultivating relationships between the Self and your subpersonalities, enabling you to heal your subpersonalities, discover their gifts, and foster Self-actualization
how each facet of the Self provides essential resources for the underworld journey (the descent to soul), its radical transformation of personal identity, and for living as a visionary artisan of cultural evolution.
We'll explore the landscape of the psyche through a variety of practices, including creative expression, self-designed ceremony, solo exercises while wandering on the land, group work, movement, voice dialogue, journaling, and deep imagery work.
WHITE ASH LEARNING COOPERATIVE
WABANAKI TERRITORY, SWANVILLE, MAINE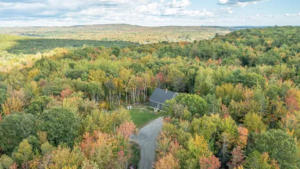 A small rural town located in the mid coast area, Swanville is 40 minutes from Bangor International Airport and 10 minutes from the coastal city of Belfast, which is also accessible by interstate bus. Our camp is set in a mixed forest, with wetlands and hidden springs. Wildlife and bird sightings are abundant from resident porcupines who wander around in the evenings, to passing deer, bobcat, and many more seen and unseen wild ones. There is ample space for wandering on and off trail and plenty of space for tent or hammock camping.
Guides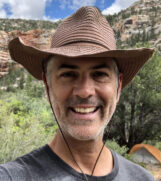 Doug Van Houten
Doug (he/him) draws on the wisdom of the natural world, depth-psychology, eco-psychology, dreams, somatic knowing, poetry, and many pan-cultural, soul furthering practices that includes: The Way of Council, vision fasting, shadow work, symbolic artwork, trance dancing and conversations with the more than human world. Doug's true calling in life is to support others as they uncover their own unique gifts and in so doing, transform their lives in service to what Thomas Berry called "The Great Work" of our times. Doug is also an ardent beekeeper, a visual artist, a wily wanderer, a dream tracker, an emergent ceremonialist, a heart-centered activist, and…
Learn more about Doug Van Houten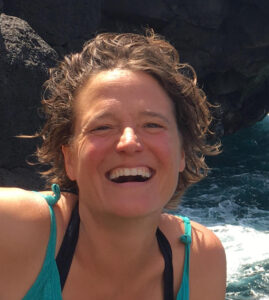 Sara McFarland
Sara (she/they) is a healer of the Golden Web of Life, an Edgewalker singing the Frequencies of Soul, a ritualist in reciprocal relationship with the Holy in the Wild. As an improvisational singer, SoulStoryteller, and guide, she creates Fire Silk and Dreams Earth's Web, in order to weave paths of golden threads into the underworld and between the worlds for others to follow. She tracks the Life – Death – Life energy of transformation and serves as a Death Doula to that which is dying- both in the personal as well as the collective. She is a Queer, both/and creature,…
Learn more about Sara McFarland