Crossing Into the Mysteries of Nature and Psyche: The Advanced Soulcraft Intensive – July, 2023
July 8 - 12, 2023
With Bill Plotkin, Ph.D. and Palika Rewilding
The application deadline for this immersion has passed and the program is full. If you would like to still apply, please do so, and the guides will review your application if a cancellation occurs.
Crossing Into the Mysteries of Nature and Psyche is an advanced version of the Soulcraft Intensive for people prepared for a radical immersion in the enigmatic dark waters of soul. This intensive is designed for those with previous Animas experience, people who have cultivated the personal resources we call the four facets of wholeness, people whose primary longing in life now is for a first or deeper experience of soul encounter. Soul encounter is the revelation of our unique mythopoetic identity, an identity expressed through symbol and metaphor, image and dream, archetype and myth, an identity embodied in a mysterious story glimpsed in moments of expanded awareness and exquisite aliveness. Not intended as therapy or healing, this Advanced Soulcraft Intensive is only for those who have previously attended to their foundational work of wholing and healing and are prepared for the significant psychospiritual challenges of the Descent to Soul.
Navigating our lives in accordance with the deep currents of soul is a way of participating in the resacralization and rewilding of the world and a way of subverting the outworn, life-assailing cultural directive to consume and out-compete. It's a way of participating in what Joanna Macy calls the Great Turning and what Thomas Berry refers to as the Great Work of our time The capacity to navigate by soul is greatly amplified through practice in community over a period of five days (or better: weeks or months!).
Crossing Into the Mysteries of Nature and Psyche will gather an outlandish band of wanderers, tricksters, and pilgrims to explore and cultivate practices to bring awareness to the deep soul stream. We will offer our attention to the land, our unrestrained blessings and praise, our laments, thundering questions, our madcap and sacred ceremonies.
Our intention is for the consciousness-changing practices of soulcraft to move deeper into our bones and breath; to be more firmly rooted within us when we return to our everyday magical lives. We will closely attend the particular ways the landscape erodes, stirs, startles, shapes, and opens us, knowing that some wild possibility for our individual lives is evoked by the interactive field of place, creatures (including ourselves), and soulcraft practices. For much of our time together our attention will be turned outward toward the world in recognition that our particular psycho-ecological niche (our soul) is enriched and enacted in relationship with the Others.
Naturally, we will be carrying a basket of soulcraft practices such as dreamwork, solo ceremonial wanderings on the land, council, deep imagery journeys, trance dance, and more. The specific practices we engage — and their timing — will spontaneously emerge from the depths that are stirred individually and collectively as we descend together. The guides will offer individualized invitations that emerge from your experiences.
It deserves repeating: This is an advanced immersion, suitable only for those who have previously encountered hints (or full blasts) of soul, and who are resourced enough with their four facets of wholeness to wander more deeply into the world. Your completion of an application is requested and is due no later than May 8.
Last to note here: This will be an especially potent Advanced Soulcraft Intensive in that it will also be an advanced training experience for 4 to 6 of our senior apprentices in our Soulcraft Apprenticeship and Initiation Program (SAIP). Plus, the number of participants will be limited to no more than 16 and probably only 12. So, the guide to participant ratio will be unlike anything we've previously been able to offer at Animas. Buckle up. On second thought, don't. But do apply, please, before May 8.
TEMPLE OF THE HOLY EARTH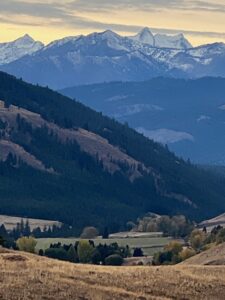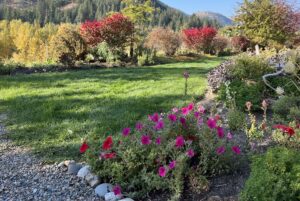 We will be camped in northcentral Washington on private land at an altitude of 1700 feet beside a wild river in a deep canyon in the foothills of the North Cascade Mountains. With the help of dedicated human beings, salmon are returning to this river. In July, it's likely the mock orange will be blossoming and wafting their seductive scent. Perhaps osprey will startle us as they dive for fish. Or maybe we'll hear the song of the Varied Thrush. We'll wander through the riparian zone of aspens, cottonwoods, and ponderosas, and up through whimsical rock formations on the dry shrub-steppe south-facing slopes of the canyon. We'll be in the company of bald and golden eagles, black bears, salmon, and deer, and many others not often seen but known to be in the neighborhood, including mountain lions, wolves, and moose.
Guides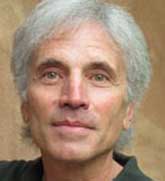 Bill Plotkin, Ph.D.
Bill Plotkin, Ph.D., is a depth psychologist, wilderness guide, and agent of cultural evolution. As founder of western Colorado's Animas Valley Institute in 1981, he has guided thousands of women and men through nature-based initiatory passages, including a contemporary, Western adaptation of the pan-cultural vision fast. Previously, he has been a research psychologist (studying non-ordinary states of consciousness), professor of psychology, psychotherapist, rock musician, and whitewater river guide. In 1979, on a solo winter ascent of an Adirondack peak, Bill experienced a call to adventure, leading him to abandon academia in search of his true calling. Bill is the author…
Learn more about Bill Plotkin, Ph.D.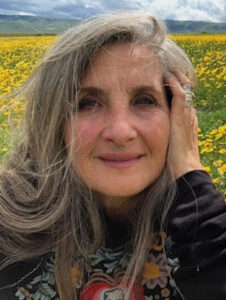 Palika Rewilding
Palika Rewilding has been courting and centering  the mysteries of the moon and the wild miraculous blue green pearl as long as she can remember. As a threshold midwife she listens and tends the edges and holy cracks with fierce love for pearls and shadowed gems within the psyche and hearts of the individual and collective, longing to recover our enchantment with Mystery, and our reciprocity and response ability with the Animate Earth. Passionately committed to the somatic and imaginal, deep structure, the descent into the Underworld, and the way of  beauty; she tends questions that matter, praise, grief and…
Learn more about Palika Rewilding