Fishing For Shadow Online – January, 2024
January 8 - 26, 2024
With Brian Stafford, MD, MPH and Gene Dilworth, M.A.
FISHING FOR SHADOW
I went out to the hazel wood,
Because a fire was in my head,
And cut and peeled a hazel wand,
And hooked a berry to a thread;
And when white moths were on the wing,
And moth-like stars were flickering out,
I dropped the berry in a stream
And caught…….??????
Fishing for Shadow's Dangerous Gifts is a newer online program. It is preparatory, in some ways, for the Sweet Darkness intensive.
We will explore Shadow — the hidden, deep, and dangerous realm of our psyches. The psyche has sinister or negative aspects as well as positive or golden qualities. It also has golden characters who wear some very sinister masks. It is dark and slippery terrain.
The Shadow is NOT what we know about ourselves and don't like (and perhaps keep hidden or suppressed) but, rather, what is true about us but know absolutely nothing — and would sincerely deny if accused.
During this online intensive, we'll discuss and explore personal shadow, the difficult and immensely rewarding dynamics that come up so often in life, like those overpowering emotional charges triggered by other people and by our encounters in the other-than-human world. We will also explore our Outcasts, who we might incorrectly believe to be elements of our shadow. Outcasts are often casualties of our childhood survival strategies, elements of our psyches we rejected in order to be accepted by others.
In addition, we might also dip our feet into other shadows, those that might be personal and also familial/ancestral, racial, organizational, national, and of specific collectives.
We might ask several questions:
"What gift comes to me when I begin to befriend the dark of my psyche?"
"What lies at the bottom of a stagnant well, a deep river, or a deep crack in the floor of the ocean of my psyche?"
"What being or quality is desiring to come out of the shadow and be brought to the surface of my psyche so that I might begin to discover and embody its gifts?"
We will also discuss how to respond when we project upon humans, those seen as "other" and the more than human others.  And, we will discuss what we might do when other humans project upon us.
It might be that since early in our lives, we – our protector parts of our ego — have been tossing aspects of our Self into the deeper waters of our psyche so as to not risk abandonment or shame from our conformist-requiring uncivil civilization. We will work with how our Subpersonalities want to block our work of exploring our shadow, and will go fishing exactly where they wish us not to approach.
We won't intentionally be exploring our core wounds and vulnerabilities, but who knows what we might catch during our exploration within the dark depths of our psyche? Might we catch the salmon of wisdom, or a fishy beloved as Yeats did in his dream poem referenced above, or an angler-fish that knows how to lure those waiting to die to its mouth, or an erotic moray eel, or…..?
Finally, there are more requirements for individuals participating in this program than is typical for other Animas programs, including the following:
Writing up dreams, practices and learnings and sending these as a document to the guides.
All elements of the program will be recorded for review and possible transcription.
Much of the work from this and future Fishing For Shadow Intensives may be turned into a book or other written volume describing the practice and power of this work.
Brian will be writing up the experience of each individual and the group which he will send to each individual for confirmation of accuracy.
As part of the registration process, participants will complete a waiver to allow recording, transcription, and use in a forthcoming book and or/other written format. Individuals certainly have the right to request anonymity or use a pseudonym in reference to their stories.
ONLINE DATES/TIMES: January 8th, 10th, 15th, 17th, 24th, 26th –  9:00am – 12:00pm PDT (Pacific Time). Although sessions will be recorded, please plan to be present for all sessions – thank you!
This offering includes THREE individual 1-hour mentoring sessions which will be held 1on1 with a guide: Session 1 held on January 12th, Session 2 held on January 19th or 22nd, and Session 3 held sometime in February.
This is an application-based program. Applicants must have completed at least one previous Animas Program. 
Guides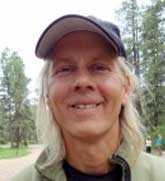 Brian Stafford, MD, MPH
Brian Stafford is a guide to the wilderness of nature, wildness, and soul. Called out of academic medicine to serve as a guide to the depths and to serve as an agent of cultural awakening and transformation, he guides with humor, playfulness, fierceness, compassion, discernment, and a deep remembering of the fullness of what each human life can, should, and was meant to be. A native of Colorado and the former holder of an endowed chair and professor of psychiatry and pediatrics, he is currently a guide, Board Member, and Training Director of the Wild Mind Training Program at Animas. He…
Learn more about Brian Stafford, MD, MPH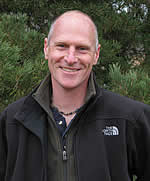 Gene Dilworth, M.A.
Gene Dilworth is dedicated to the project of rewilding the human spirit as an essential dimension of being fully human in these times. By nurturing meaningful relationships with the more-than-human world and facilitating deep inquiry into the mysterious depths of one's true nature, he supports individuals to discover, re-member and live from the center of their soul-rooted sense of belonging to the world. Gene has been guiding groups and individuals in transformative nature-based experiences since 1986. He has taught ecopsychology and environmental studies at the university level, and has served as an academic administrator and other leadership roles in a…
Learn more about Gene Dilworth, M.A.