The SAIP Residential – June, 2022
June 14 - 18, 2022
With Bill Plotkin, Ph.D. and Sage Magdalene
SAIP Residential (for SAIP trainees only). Campo Alto Campground, Los Padres National Forest.
Once a year, during a five-day gathering, SAIP participants have the opportunity for advanced training and personal soulwork with the SAIP mentors. This gathering is for participants in the Soulcraft Apprenticeship & Initiation Program only. For more information about our SAIPien Program, CLICK HERE.
CAMPO ALTO, LOS PADRES NATIONAL FOREST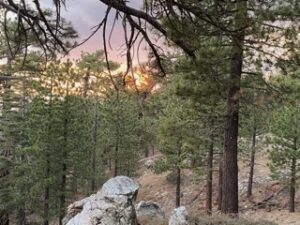 Tucked away high atop the Cerro Noroeste you'll find solitude, serenity and unsurpassed scenery as you lose yourself in a pleasant grove of Jeffrey pines at Campo Alto Campground. Campsites are spacious, the air is filled with a pine-sweet scent, and you will enjoy end-of- the-road privacy. Invigorated by the fresh air your inner hiker will hunger to head out on the Vincent Tumameit Trailhead to enjoy the scenic mountain vistas.
Guides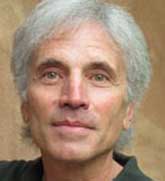 Bill Plotkin, Ph.D.
Bill Plotkin, Ph.D., is a depth psychologist, wilderness guide, and agent of cultural evolution. As founder of western Colorado's Animas Valley Institute in 1981, he has guided thousands of women and men through nature-based initiatory passages, including a contemporary, Western adaptation of the pan-cultural vision fast. Previously, he has been a research psychologist (studying non-ordinary states of consciousness), professor of psychology, psychotherapist, rock musician, and whitewater river guide. In 1979, on a solo winter ascent of an Adirondack peak, Bill experienced a call to adventure, leading him to abandon academia in search of his true calling. Bill is the author…
Learn more about Bill Plotkin, Ph.D.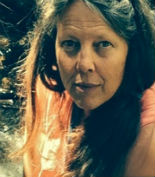 Sage Magdalene
Sage has a gift for hearing and reflecting the deep stories of many beings. She invites people to thresholds and opens gates between worlds. She has been an educator, artist, dancer, and gate keeper in many ecosystems. Her greatest joy is to hear and converse with the wild others: moon, spider, frog, human, river and stars. She brings a light touch and embodied wisdom to the serious work of transformation.
Learn more about Sage Magdalene