Wild Mind Mirror Training, July 2022 – England
July 11 - 15, 2022
With Brian Stafford, MD, MPH and Bell Selkie Lovelock, Wild Mind Guide
Please contact our Program Producers in Dartmoor, England, Claire & Rebecca, for more information or to register: [email protected]

In the Wild Mind Mirroring Training, we practice detecting the greater story that pulses beneath the events of a person's life. By immersing ourselves in the practice of deep listening and mirroring, we uncover the archetypal themes that might frame a per-son's experience within the arc of their destiny.
When our story is compassionately reflected through the skilled mirroring of anoth-er, we feel fully heard and able to experience ourselves in a larger and more meaningful context; we're enabled to catch up to ourselves and perhaps leap into the next phase of our journey of individuation. An alchemical exchange occurs between the teller and the listener, an exchange that is magical and priceless.
In this mirroring training, we'll work with themes such as self-healing, psychospiritual death and rebirth, courting the Beloved, romancing the world, fear personas, subper-sonalities, anima and animus, the four facets of the Self, the eco-soulcentric stages of development, other-than-human allies, underworld encounters, mythic threads, and archetypal symbols and themes. We'll study several principles and their application, including how mirroring is different from projection, transference, and interpretation; how analyzing is different from loving; how to recognize the gestalt of people's life stories; pattern recognition; framing; and amplifying the storyteller's feelings.
We'll witness how the art of mirroring catalyzes each person into the depth of their unique way of belonging to the world. Trainees will practice deep listening to self, others, and the group field and, by the end of the program, will more fully understand their gifts and potentials as a mirrorer and how to manifest those gifts in service to others.
This program is designed and primarily intended for trainees in Animas' Wild Mind Training Program, but other guides and human development facilitators are warmly invited to apply (application link below). Trainees are encouraged to participate in the Way of Council and Mirroring Intensive before this training.
Venue Information: Scoriton Down, Dartmoor National Park.  The venue is basic and has a large cabin with a field kitchen and indoor sitting space.  This is a camping only site with a compost toilet and no showers.  There is a beautiful river to bathe in.
Nestled in the wild and mythic land of South West England, we wholeheartedly invite you to dive into the depths of moss, lichen, granite and oak, where ravens swoop and foxes walk.  Dartmoor National Park is a place of river valleys, ancient sacred sites and faery lore. Here, we will learn to listen, again (and again…) to ourselves, each other and the rest of nature.  'Dart' means 'oak' and oak is both door or doorway to the Otherworld.  As hearth holders for Dartmoor, England we warmly welcome you to join us and the land for some rich and otherworldy adventures. 
Please contact our Program Producers in Dartmoor, England, Claire & Rebecca, for more information or to register: [email protected]
Guides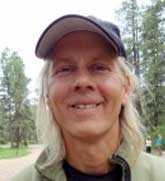 Brian Stafford, MD, MPH
Brian Stafford is a guide to the wilderness of nature, wildness, and soul. Called out of academic medicine to serve as a guide to the depths and to serve as an agent of cultural awakening and transformation, he guides with humor, playfulness, fierceness, compassion, discernment, and a deep remembering of the fullness of what each human life can, should, and was meant to be. A native of Colorado and the former holder of an endowed chair and professor of psychiatry and pediatrics, he is currently a guide, Board Member, and Training Director of the Wild Mind Training Program at Animas. He…
Learn more about Brian Stafford, MD, MPH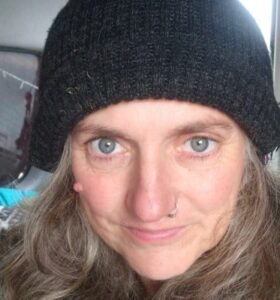 Bell Selkie Lovelock, Wild Mind Guide
Bell Selkie Lovelock  has been rooting into Cymru for 26 years, rewilding alongside 40 acres of ex- chemical dairy land in a multi- species cooperation called Daear Ydym ni!/We are Earth! Courting the edge where the worlds meet, she resecrates (restores to sacredness those who have been desecrated) land, people, rivers, trees , practices of living, language… Resecrating is the creation of a new indigeny and she has been weaving together hearth and soul for 25 years , with much practical experience of creating strong physical, emotional and cultural " baskets" in which folks can unravel in order to tend to and make sacred…
Learn more about Bell Selkie Lovelock, Wild Mind Guide