Wild Mind Training Residential, July 2022 – England
July 16 - 20, 2022
With Brian Stafford, MD, MPH and Bell Selkie Lovelock, Wild Mind Guide
Please contact our Program Producers in Dartmoor, England, Claire & Rebecca, for more information or to register: [email protected]

The Wild Mind Training Residential is the core of the Wild Mind Training Program steeped in the Nature Based Map of the Human Psyche. In this 5-day training, participants hone their skills in listening, tracking, deepening, mirroring, and creating invitations to help others cultivate their wholeness and heal their wounded and fragmented subpersonalities. We also practice the skills of council, dreamwork, and Shadow work, and further develop our understanding and use of the Nature Based Map of the Human Psyche. Included is an introduction to the use of the Soulcentric Developmental Wheel.
Designed for human development guides, the WMTP is a professional training in the use of the Nature-Based Map of the Human Psyche to support others to cultivate their innate wholeness and to acquire the skills of Self-healing.
The objectives of the Wild Mind Training Residential are to:
provide training in the NBMHP model and in the skills of facilitating nature-based wholing and Self-healing
support trainees in their personal cultivation of wholeness and Self-healing
support the career development of professionals called to guide others toward wholeness. (Note that the WMTP is not a training in underworld guiding. Learning to facilitate the descent to soul is the mission of Animas' Soulcraft Apprenticeship and Initiation Program — SAIP) An application and acceptance into the Wild Mind Training Program is required for this Residential.
Continuing Education Credits are available for an additional fee. Please inquire.
Venue Information: Scoriton Down, Dartmoor National Park.  The venue is basic and has a large cabin with a field kitchen and indoor sitting space.  This is a camping only site with a compost toilet and no showers.  There is a beautiful river to bathe in.
Nestled in the wild and mythic land of South West England, we wholeheartedly invite you to dive into the depths of moss, lichen, granite and oak, where ravens swoop and foxes walk.  Dartmoor National Park is a place of river valleys, ancient sacred sites and faery lore. Here, we will learn to listen, again (and again…) to ourselves, each other and the rest of nature.  'Dart' means 'oak' and oak is both door or doorway to the Otherworld.  As hearth holders for Dartmoor, England we warmly welcome you to join us and the land for some rich and otherworldy adventures. 
Please contact our Program Producers in Dartmoor, England, Claire & Rebecca, for more information or to register: [email protected]

Guides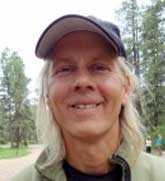 Brian Stafford, MD, MPH
Brian Stafford is a guide to the wilderness of nature and soul. He was called out of academic medicine to serve as a guide to the depths and to serve as an agent of cultural awakening and transformation. He guides with humor, playfulness, compassion, discernment, and a deep remembering of the fullness of what each human life can, should, and was meant to be. A native of Colorado and the former holder of an endowed chair and professor of psychiatry and pediatrics, he is an avid outdoorsman, teacher, writer, mentor, partner, and parent. He guides individuals and groups in the…
Learn more about Brian Stafford, MD, MPH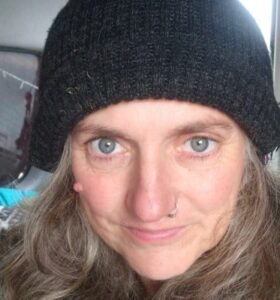 Bell Selkie Lovelock, Wild Mind Guide
Bell Selkie Lovelock  has been rooting into Cymru for 26 years, rewilding alongside 40 acres of ex- chemical dairy land in a multi- species cooperation called Daear Ydym ni!/We are Earth! Courting the edge where the worlds meet, she resecrates (restores to sacredness those who have been desecrated) land, people, rivers, trees , practices of living, language… Resecrating is the creation of a new indigeny and she has been weaving together hearth and soul for 25 years , with much practical experience of creating strong physical, emotional and cultural " baskets" in which folks can unravel in order to tend to and make sacred…
Learn more about Bell Selkie Lovelock, Wild Mind Guide