Soulcraft Intensive – Online, October 2022
October 21 - November 15, 2022
With Brian Stafford, MD, MPH and Kate Joyner
The Soulcraft Intensive is an experiential plunge into the wild depths of Soulcraft; a synergistic set of nature-based practices designed to evoke the life-shifting experience of soul encounter. Your soul is your true self, those qualities that most deeply define and express who you are and the unique gift that you were born to bring to the world, a world so much in need of the socially transforming contributions of initiated, actively engaged adults. To encounter the soul is to discover the mystical image you were born with, which reveals the path to your greatest personal fulfillment as well as the essence of your true service to society (the cross-cultural wisdom traditions say these are one and the same). Soulcraft practices spring from nature-based cultures, modern depth psychology, the poetic tradition, and wilderness rites of passage—to comprise a truly contemporary Western path to soul discovery and soul initiation. For a full discussion, see Bill Plotkin's book Soulcraft: Crossing Into the Mysteries of Nature and Psyche.
The Soulcraft Intensive is highly experiential even though offered online. We will weave practices offered in the online group space as well as explore in solitude in nature near where you reside. We share and deepen these experiences in our online small group clans and breakout groups. The result will be an online transformational and "in the wild" personal experience. By the end of this introduction, you will likely understand yourself and your place in the world from a more soul-oriented perspective, be further along on your journey to discover the gifts you were born to bring to the world, and have new skills to enrich your life and to more fully inhabit your greater place of belonging in the larger Earth community.
Soulcraft practices include:
Soulcentric Dreamwork
Deep Imagery Work with Animal Guides
Talking Across the Species Boundaries
The Way of Council
Soul Tasks in Nature
Self-Designed Ceremony
Shadow Work
Soul Poetry
Sacred Wound Work
Synchronicities: Working with Nature's Signs and Omens
Befriending the Dark
Ecstatic Trance Drumming and Dancing
many others!
The price includes a one-on-one, 1-hour mentoring sessions with a guide.
Schedule as follows – please also allow several hours per day for wandering and delving into the practices between calls. It is helpful if you have wild land close by on which to wander; however, we can also offer suggestions if you are in a city or suburban setting. NOTE: sessions are not recorded – please plan to present for all sessions – thank you.
We will gather on Zoom, 8:00am – 11:00am Pacific Time on the following Tuesdays & Fridays:
Friday, October 21st
Tuesday, October 25th
Friday, October 28th
Tuesday, November 1st
Friday, November 4th
Friday, November 11th
Tuesday, November 15th
Guides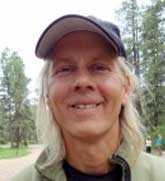 Brian Stafford, MD, MPH
Brian Stafford is a guide to the wilderness of nature and soul. He was called out of academic medicine to serve as a guide to the depths and to serve as an agent of cultural awakening and transformation. He guides with humor, playfulness, compassion, discernment, and a deep remembering of the fullness of what each human life can, should, and was meant to be. A native of Colorado and the former holder of an endowed chair and professor of psychiatry and pediatrics, he is an avid outdoorsman, teacher, writer, mentor, partner, and parent. He guides individuals and groups in the…
Learn more about Brian Stafford, MD, MPH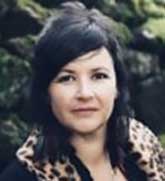 Kate Joyner
Kate serves as a guide to the mysteries of Soul by facilitating the Underworld Journey to Soul, for Animas and through her own body of work. Our modern culture has banished and demonised the primordial power held within our Eros and it's creative expression. Kate believes that our creative life force energy, once fully embodied, is the revolutionary force that will change the world. She is devoted to creating alchemical journey's that catalyse the unfurling of the tender and powerful essence of each soul to come forth in service of re-imagining a culture rooted in true love and mythical wildness.
Learn more about Kate Joyner