Soulcraft Intensive – February, 2024
February 26 - March 1, 2024
With Gene Dilworth, M.A. and Brian Stafford, MD, MPH
The Soulcraft Intensive is our popular five-day experiential plunge into the wild depths of Soulcraft; a synergistic set of nature-based practices designed to evoke the life-shifting experience of soul encounter. Your soul is your true self, those qualities that most deeply define and express who you are and the unique gift that you were born to bring to the world, a world so much in need of the socially transforming contributions of initiated, actively engaged adults. To encounter the soul is to discover the mystical image you were born with, which reveals the path to your greatest personal fulfillment as well as the essence of your true service to society (the cross-cultural wisdom traditions say these are one and the same). Soulcraft practices spring from nature-based cultures, modern depth psychology, the poetic tradition, and wilderness rites of passage—to comprise a truly contemporary Western path to soul discovery and soul initiation. For a full discussion, see Bill Plotkin's book Soulcraft: Crossing Into the Mysteries of Nature and Psyche.
The Soulcraft Intensive is highly experiential and—well—intense. We alternate between practices utilized in group, practices explored in solitude in nature, and sharing and deepening those experiences in small groups (5 to 9 people each). There is a Soulcraft guide for each small group, providing you with a fully individualized experience. What you discover through one practice is carried into and amplified by what you learn in the next. By the end of the intensive, you will understand yourself and your place in the world from a more soul-oriented perspective, be clearer about the gifts you were born to bring to the world, and have new skills to enrich your life and to defend the health of the more-than-human world.
Soulcraft practices include:
Soulcentric Dreamwork
Deep Imagery Work with Animal Guides
Talking Across the Species Boundaries
The Way of Council
Soul Tasks in Nature
Self-Designed Ceremony
Shadow Work
Soul Poetry
Sacred Wound Work
Synchronicities: Working with Nature's Signs and Omens
Befriending the Dark
Ecstatic Trance Drumming and Dancing
many others!
Note: There is a $30 Joshua Tree National Park Entrance Fee not included in the price of the program. 
JOSHUA TREE NATIONAL PARK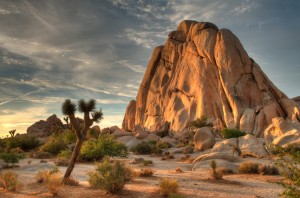 Joshua Tree National Park is immense, nearly 800,000 acres, and infinitely variable. It can seem unwelcoming, even brutal during the heat of summer when, in fact, it is delicate and extremely fragile. This is a land shaped by strong winds, sudden torrents of rain, and climatic extremes.  The park encompasses some of the most interesting geologic displays found in California's deserts. Rugged mountains of twisted rock and exposed granite monoliths testify to the tremendous earth forces that shaped and formed this land. Arroyos, playas, alluvial fans, bajadas, pediments, desert varnish, granites, aplite, and gneiss interact to form a giant mosaic of immense beauty and complexity.
Guides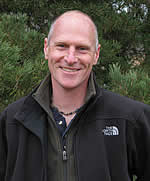 Gene Dilworth, M.A.
Gene Dilworth is dedicated to the project of rewilding the human spirit as an essential dimension of being fully human in these times. By nurturing meaningful relationships with the more-than-human world and facilitating deep inquiry into the mysterious depths of one's true nature, he supports individuals to discover, re-member and live from the center of their soul-rooted sense of belonging to the world. Gene has been guiding groups and individuals in transformative nature-based experiences since 1986. He has taught ecopsychology and environmental studies at the university level, and has served as an academic administrator and other leadership roles in a…
Learn more about Gene Dilworth, M.A.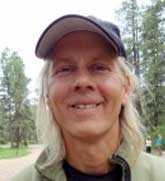 Brian Stafford, MD, MPH
Brian Stafford is a guide to the wilderness of nature, wildness, and soul. Called out of academic medicine to serve as a guide to the depths and to serve as an agent of cultural awakening and transformation, he guides with humor, playfulness, fierceness, compassion, discernment, and a deep remembering of the fullness of what each human life can, should, and was meant to be. A native of Colorado and the former holder of an endowed chair and professor of psychiatry and pediatrics, he is currently a guide, Board Member, and Training Director of the Wild Mind Training Program at Animas. He…
Learn more about Brian Stafford, MD, MPH